Open House...
1st and 2nd weekend of the month- noon to 4:00 pm - Open to public
The House of France is a window on France. Come, have a look, and enjoy a snack.
Sign by e-mail to host the House of France
Please, contact by e-mail Catherine B.-I. for more information and to host at hosting@houseoffrance.org.
Sign on line to host the House of France
To sign yourself to host on line, use our Sunday hosts calendar on the left of this page. Hit the View my Calendar button, click on the date and noon for the time, then put your name (first name plus last name initial) in the Enter a short title box.
If you wish, the calendar gives you the possibility to be reminded by e-mail of you hosting the house- simply click on the day and time and then on the Remind me link.
To resume browsing the House of France site after after you have viewed or edited the calendar, hit the link Return to home page in the upper right of the calendar or the Go back one page button (the left arrow) of your browser.
If needed, contact the webmaster.
Open House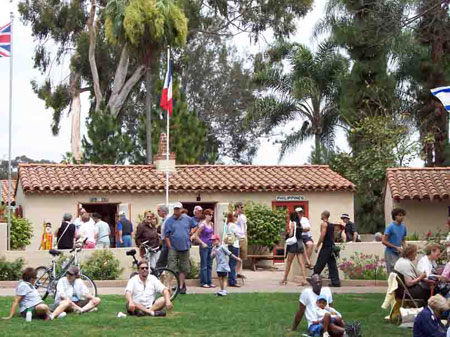 Your time and talents are always welcomed!