Santa Claus visit...
Sunday, December 16, 2012 - 4:30 pm to 6:30 pm - Membership required
Every year, le pere Noel (Santa Claus), comes a little bit early to meet the kids of the house of France and give them a present. It is few hours of fun, snack and get together before celebrating Christmas with families.
Santa Claus is here!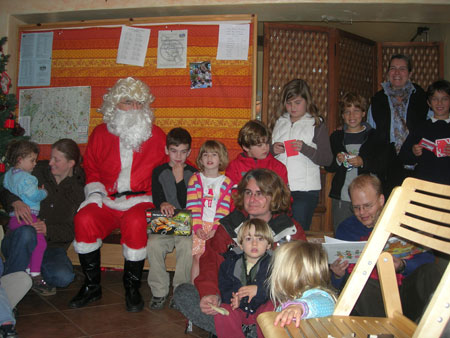 The Christmas tree seems getting smaller each year!...