Lawn Program...
Sunday, July 15, 2012 - noon to 4:00 pm - Open to the public
The house of France features music, dance, traditional costumes, arts, crafts, and traditional French foods. Last year, we had Polynesian dancers.
If you know of any French singers, dancers or if you want to participate in the program on stage, please let us know.
Lawn program 2011
National Anthems by Monique Caron
Monique Caron (songs)
Folkloric dances (Balboa Park Folkloric Group)     
Dances by the students from the Language Academy         www.sandi.net/langacad, see their flyer               
Parisian years of Paul Gauguin   www.asianstorytheater.org
LEIISAS dance group                       http://www.leiisa.com
Edith PIAF song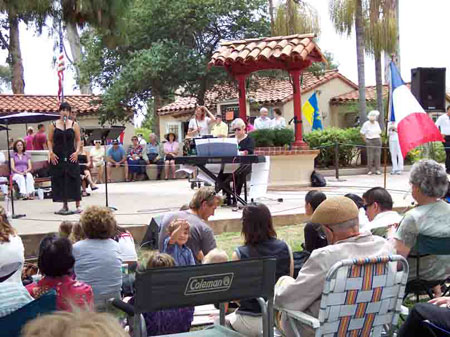 Basque dance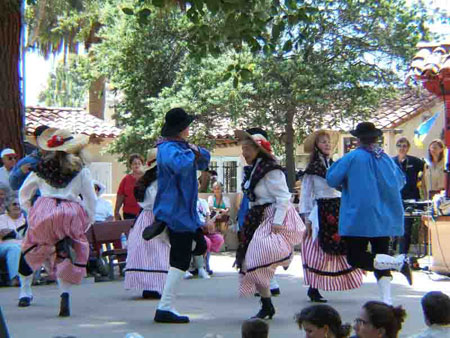 Polynesian dance
Follow these links to see short movies from the French lawn programs 2006 and 2007:
French song, Polynesian dance 1, Polynesian dance 2 and Bastille day.
Visit HEIVA at http://www.heivasandiego.com.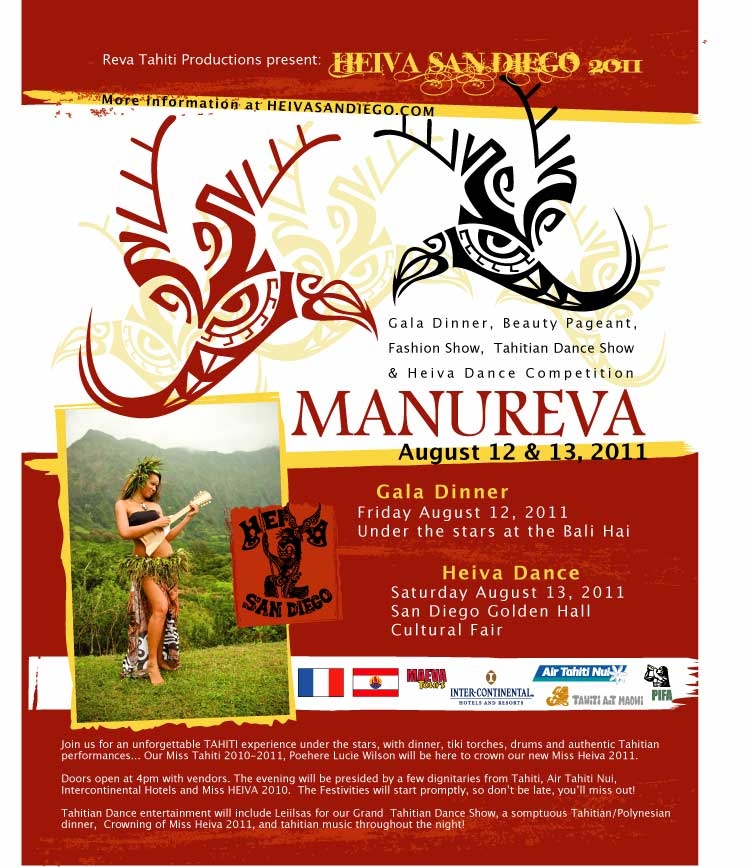 Visit LEIISA at www.leiisa.com.