House of Pacific Relations...
Visit the House of Pacific relations at www.sdhpr.org.
Some history...
The House of Pacific Relations (HPR), located in San Diego 's Balboa Park, founded in 1935, is a not-for-profit community organization dedicated to furthering cooperation and understanding between national groups in the United States.
The HPR promotes multicultural goodwill and understanding through educational and cultural programs. The park contains historic 1935 Exposition cottages plus 4 new cottages where HPR member countries can offer visitors a window to their culture, history and traditions.
HPR monthly meetings

The House of Pacific Relations meetings are held every first Sunday of each month from noon to 2 p.m. Two delegates from each house have to be present. Members of the houses can assist to these meetings also and seat in the back.
Every house must send two delegates to the meeting, if none is present, the house is fined.  If anyone is interested in representing the House of France president at these meetings or would like to go with her, please contact her at president@houseoffrance.org.
International Houses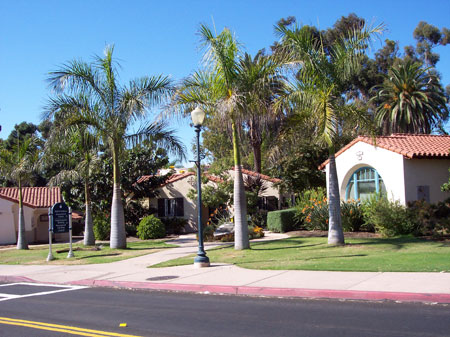 HPR sign