University City Christmas tree lighting...
To volunteer, please, see the Contact us page or send an e-mail to lighting@....
Join us for the annual in Cristmas Tree Lighting December at the Standley Recreation Center!
A big Christmas tree is offered annually by the Miramar Nurseries.
Christmas carols by...
Hot chocolate and cookies are served and balloons offered to the children compliment of Westfield and the UCCA.
Enjoy the big, red fire truck... Become a sponsor!
Sherri LIGHTNER, our new City Council representative, in front of the tree with the co-chairs Christmas Tree lighting committee Darlene VENTIMIGLIA and Mary Ann GUERRA, and the designer Judy Bethel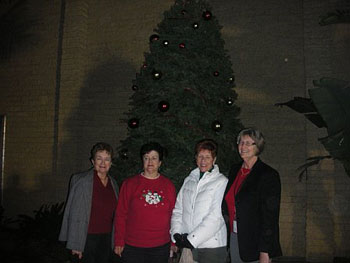 UCCA president addressing the assistance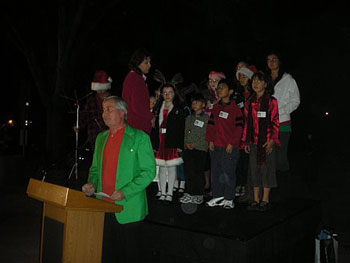 Christmas carols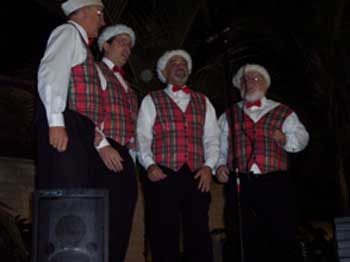 Santa Claus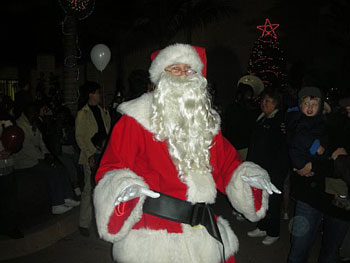 Christmas tree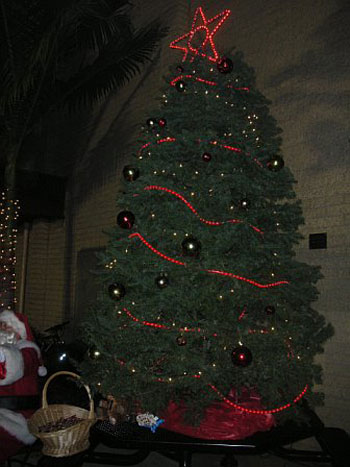 Standley band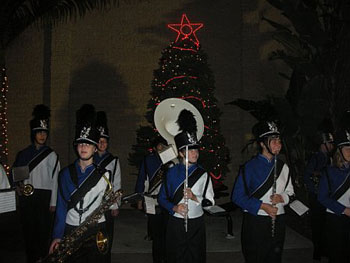 Balloons and... a joyful crowd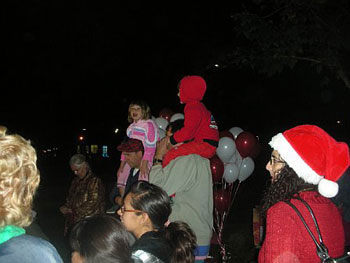 Fire truck